Gatlinburg TN Weddings at Scatterridge
HAVE YOUR WEDDING DAY… YOUR WAY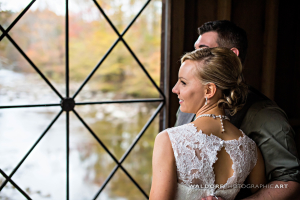 What is your "Dream Wedding" day? Together we can make it come true!
Click your wedding heels together and make a fantasy wish. The staff at Scatter Ridge will strive to make that wish come true. Beginning with a walk down aisle to beautiful music, your first kiss, the traditional cake cutting, the first dance, the bouquet toss and finally slipping away together. This is the beginning of your love's special affair.

Choose Scatteridge Lodge for an intimate, private ceremony or wedding with up to 50 guests along with a custom wedding reception and cake, all in a private mountain lodge setting where the background is beautiful mountain vistas and the sounds of nature.
Scatterridge Lodge offers a unique experience as well as an ideal choice for anyone seeking a quiet, charming location, just off the beaten path.
---
---
Our Services
Complete Gatlinburg Wedding Planning
Classic Weddings with Ordained Minister
Indoor and Outdoor Gatlinburg Weddings
Simple to Elegant Wedding Receptions
Beautiful, Custom Wedding Cakes
Delicate, Fresh Wedding Flowers & Centerpieces
Wet Bar Available
Music Available
Complete Travel Planning Available
Contact our Wedding Planner to Discuss Your Ideas!
---
---
Wedding Cakes
Our cakes are baked fresh on the day of your wedding and delivered to the lodge by our personal baker. We offer a variety of cakes from the traditional white cake with white icing, white cake with a strawberry or raspberry filling with cream cheese icing, to red velvet cake, carrot cake, Italian cream cake and best of all chocolate cake. You may bring your own topper for your cake or you may order a fresh flower topper with the flowers of your choice.
---
---
Testimonials
We enjoyed Jesse and Jessica's wedding so very much. We were so pleased with the Minister – everything was beautiful and so tastefully done. The atmosphere was great, Jessica's bouquet was beautiful and the view, candles and the touches of furniture and the lamps – it felt so romantic – like we were in Victorian magazine. The food and cake were excellent. We have been to some really nice weddings but this one was the best – because of you – you took care of every minute detail. I would refer you to any couple – it was a pleasure to meet such a gracious southern lady. Thank you so much.

– Carol S.
When we were making our wedding reception plans, we wanted the total experience to be "unique." Gatlinburg obviously meets that criteria, and Scatteridge proved to be that and more. Our guests were treated to superb cuisine and warm, friendly service, all in a rustic setting with a beautiful panoramic mountain view. We would recommend Scatterridge to anyone in need of a wedding reception… a unique experience that will be treasured forever.

– The Gadams
I want to Thank You for making our Special Day just that very SPECIAL. Our Wedding was beautiful, the reception was so relaxing and enjoyable. Please tell everyone that was behind the scenes we said thank you. You did an amazing job !!!!!

- Mendy
---
---
Wedding Checklist
Date and Time
Place
Photographer
Wedding Dress
Color and Theme
Bouquet and Flowers
Menu and Wedding Cake
Minister
Wedding and Reception Music
Accommodations for your Guests
Scatteridge makes it easy for Brides to select exactly what they want!
PS We will be your special consultant and advise you on all special services needed such as flowers, cakes, musicians, reception foods, champagne, and more!
---
---
Special Wedding Locations
Scatteridge Lodge ( on the lawn or indoors)
In You Own Mountain Cabin ( we come to you)
Treat yourself to a beautiful wedding at Scatterridge Lodge … the perfect Smoky Mountain setting. At Scatterridge you can get married indoors in our unique historic lodge, or outdoors in a luxurious garden setting. The choices are endless and packages are affordable! Scatterridge makes it easy for brides to select exactly what they want, including minister, hors d'oeuvres, full catering, bouquet and boutonniere, wedding cake, photo package, live music or dj, and bar service.
We also have access to some of the most beautiful luxury cabins in the area. These cabins will accommodate up to 40 guests and are equipped with all the best. Our staff can provide a "pre wedding dinner" or bring everything to you for your wedding and reception including the minister, florist, chef.
Contact Pat for more details! 865-640-7871
---
---
Customize Your Wedding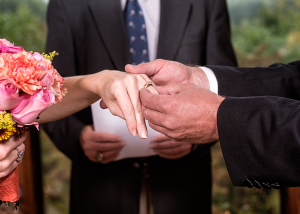 Many of our wedding couples choose to customize their own wedding plans and we are happy to work with all your ideas at Scatterridge Lodge. Customizing every detail to specialize your wedding is our pleasure. From cake and cocktails, to a private dinner with special music we can create your dream come true mountain wedding. We can work with your special consultant or advise you on all special services needed such as flowers, cakes, musicians, reception foods, champagne, and more! Allow us to help you with every detail.
Contact us today for a special price quote.
---
---
Special Gatherings
Family Reunions, Receptions, Rehearsal Dinners, Business Retreats, and yes, Weddings are just a sampling of the great events that we have held here at Scatteridge. The only limit is your imagination.
At Scatterridge we strive to provide great service and southern hospitality in a relaxed atmosphere to round out the experience for you and your guests.
The charm of this rustic mountain lodge is a great way to begin any group gathering. We invite you to contact us regarding your upcoming event. Let us accommodate you!
If you have any questions please review our FAQs or Contact Us
Allow us to cater to you! Customize your wedding feast!